Our offers
Discover the unique experience of staying at MS Amaragua offers you. Explore our selection of the best special and exclusive offers so you can enjoy your next visit to the Costa del Sol.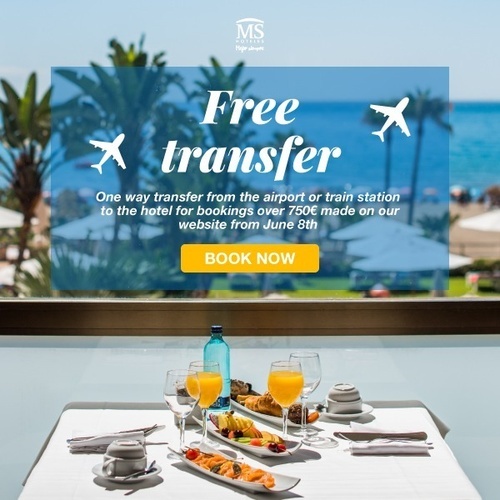 FREE Transfer Promotion!
Take advantage of this promotion and enjoy your free* transfer for reservations over €750.
(*) One way from the airport or train station.
(**) Valid for reservations made on the web from June 08.
Advantages Official Website
Only by booking through the official website we give you a welcome. Book now!